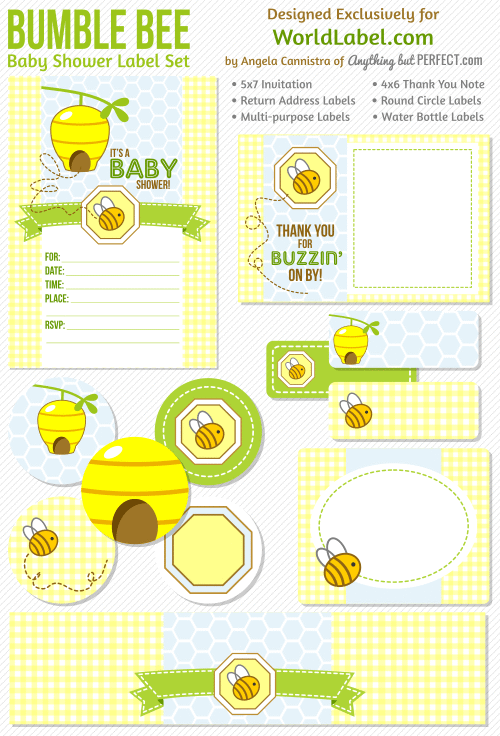 Anything But Perfect for World Label.com
Planning a baby shower anytime soon?!
Are you the one in charge of planning a sweet baby shower for a special little bundle of joy?! Planning a baby shower is a lot of fun. There are so many cute ideas from decorations to the food. We know how it quickly adds up, so we looked around and found 15 free, baby shower printables that might help you out. Some for a boy some for a girl and some for the to be revealed! So take a look around, you just might be able to save a little more $$$ than you thought!
Fresh Linen: Blue & Brown Baby Shower Kit
DYKast.us: ABC Baby Shower Invitations