Don't be afraid, it's healthy!
Are you the type of person who would rather eat the frosting off of a cupcake or piece of cake? As tasty as that frosting is, it is not the most healthiest for you. Through a really great vegan blog we follow, Chocolate Covered Katie, we found how Katie came up with a recipe that can be called frosting or mousse, with all natural, healthy ingredients and packs a big sweet tooth fix.
Don't think of this frosting as your typical frosting....this is outside the box....delicious!
(or just chocolate mousse)
1 can full-fat coconut milk

1/4 cup plus 1 tbsp cocoa powder

1/2 tsp pure vanilla extract

sweetener to taste (I used a little stevia, but any dry sweetener will do.)
Open the coconut milk, and leave the can (or transfer to a bowl) uncovered in the fridge overnight, unless it's already thick like mousse. (Don't shake the can before opening.) It should get very, very thick. (If it doesn't, you've gotten a bad can that won't work for the recipe. I highly recommend Thai Kitchen Organic, because I've had the most success with that brand.) Once thick, transfer to a bowl (you can opt to leave out the watery bit at the bottom of the can, if you want it even thicker) and whip in your cocoa, vanilla, and sweetener with a fork, or even beaters if you want to be fancy. (For the photos on this page, I didn't use beaters. But I did pipe the mousse out using an icing tip.) Stored uncovered in the fridge, the mixture getseven thicker.
Note: We have not tired this on any baked goods......yet. You can flavor the frosting in many ways as you like. You can find the coconut milk called for in this recipe in the Asian section of the grocery store.
We love the smooth creamy texture. the coconut flavor is not too much in case that is a issue for you. The colder this frosting the better. Not freezer cold, just fridge.
This would make a fun addition to your Fall gatherings this year.
We hope you have been inspired to give this natural, healthy frosting a try!
Be inspired, get creative!
Apply your heart to instruction,
And your ears to words of knowledge.
Proverbs 23:12
Linking to: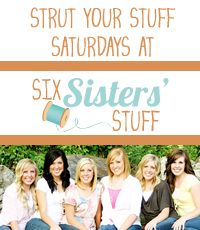 http://www.craftberrybush.com/2012/09/its-party-timehappy-hour-friday-2.html