Something just for you!
Today we have something pretty special for you all and we are excited to share it with you. You know how we love printables around here, especially FREE ones, but we love it even more when we can offer you FREE printables that Brittany Lee Designs makes.
As you may or may not know, Brittany is the other half of this Homespun With Love blog, author and contributor, and she designs printables too and is offering you a great Christmas party suite called "Scandinavian Sweater".
We are showing you the printables in
RED
, however, you can also get them in
GREEN
to use individually, or mix and match however you choose.
So, if you ready....
lets have a look !
This party printables suite has all you will need to put together a Christmas party in no time. We have put together some ideas for you, but the possibilities are many, especially when you take into count that you get FREE
RED
and
GREEN
printables.
The party invitation lets your party guests in on a little of the excitement to come.
Your cupcakes and donuts will love getting dressed up in these sweater cupcake wraps and being topped with a Christmas greeting topper.
Decorate candy and nut cups with party circles and fill with colorful goodies.
Take a little of the chill off your cold beverages with a sweater bottle wrap. Decorate your bottles further with ribbon or pom pom string and a candy cane striped straw.
There are many different ways to incorporate party circles into your party. We love the idea of hanging a circle on candy canes and placing them on the table.
Whether you are setting casual Christmas table or buffet, these buffet cards will serve double duty for you.
What do you want to say this Christmas? Hang it up for all to see!
Chocolate bars are sweet and get even sweeter when you wrap them in this printable and give one to your guests for the trip home.
Decorate a wall or table, or give as a gift. This Joy To The World art print is a lovely addition and perfect for the season.
We truly hope you will enjoy using this Scandinavian Sweater Party Suite in your
Christmas celebrations this season.
MERRY CHRISTMAS!!!
To get your
FREE
Scandinavian Sweater Party Suite, please click on the link(s) below.
Scandinavian Sweater Party Suite RED
Scandinavian Sweater Party Suite GREEN
A man who isolates himself seeks his own desire;
He rages against all wise judgment.
Proverbs 18:1
Linking To: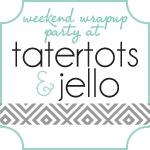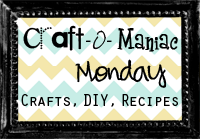 http://www.craftberrybush.com/