Something French.
Looking for something French for Valentine's Day? No, not perfume or chocolate, but something just as nice.
If you have been following along, you will remember we shared our simply, love Valentines mantel earlier and this French love quote printable was our inspiration.
In case you do not read French the translation is, "The price of Love is simply... Love" Beautiful isn't it.
It is not hard not to like anything French with the exception maybe of escargot
.
We would call our attraction to this printable... love at first sight..... because that is what it was and all of a sudden it was our Valentine inspiration.
We found this printable at Heather Bullard's blog. Be sure to stop and pick up your free printable and have a look around.
We printed off the French love quote and placed it in a frame which we lined first with red card stock.
Awe.....so romantic and to the point.
What ideas do you have for Valentine decorating this year? In case you are going with a French theme, be sure to add this one to your plans!
It is honorable for a man to stop striving,
Since any fool can start a quarrel.
Proverbs 20:3
Linking To: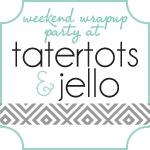 http://whipperberry.com/