Something
pretty to look at.
While looking through our Valentine's Day tub of decorations, we were happy to find these pretty glass heart bottles. It is always a nice surprise to find something you forgot about after the season was over and you were putting it away.
So the next thing was to figure out a cute way to use these bottles in our Valentine's decorating.
After we wiped them off, we noticed two bottles didn't have a ribbon like this one here did.
So we got busy and whipped out some red ribbon and made them feel special too.
Looking at our Valentine craft supplies and what we had to work with, we decided to use heart straws and glittered hearts inside the bottles.
We came across these wood glitter hearts at the craft store.
We took our hearts and glued them on to the straws sort of like a flower.
Their they are! Our pretty heart bottles!
Just another little frugal idea for using pretty much what you have to do a little seasonal decorating with!
Most men will proclaim each his own goodness,
But who can find a faithful man?
Proverbs 20:6
Linking To: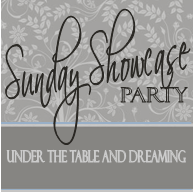 http://whipperberry.com/