Something about love.
Our Valentine's Day theme this year is simply, love.
A kind of love like that of 1 Corinthians 13.
Love suffers long and is kind; love does not envy; love does not parade itself, is not puffed up;
does not behave rudely, does not seek its own, is not provoked, thinks no evil;
does not rejoice in iniquity, but rejoices in the truth;
bears all things, believes all things, hopes all things, endures all things.
We put together our simply love mantel with symbols of love.
Red and white hearts made from paper, hearts cur from felt, hearts with glitter, lace heart doilies... little white bottles with a message of love... love letter blocks, long stem red rose, a glittered LOVE word... and the inspiration for our Valentine theme, a beautiful french love quote which we framed.
The inspiration print. A French love quote we found from Heather Bullard. Which translated says: "The price of love is simply... love".
We used an old white frame to display the love quote in.
Making paper hearts brings back so many childhood memories. Didn't we all cut them out as kids? They are timeless.
We made a layered heart Valentine boutique.We cut out different shapes of hearts each out of a different paper and adhered them on to a long lollipop stick and added a little red ribbon. Love how the milk glass vase is in the shape of a "V" for Valentines.
More red felt hearts adorn mason jar candles to which we filled a little bit with cinnamon red hots left over from Christmas and a vanilla scented tea candle.
You just can't go wrong with mason jars can you? How simple and quick.
We strung on a piece of baker's twine three heart doilies and attached it to our mantel mirror.
And there is our paper heart garland hung across the mantel.
We hope you have found some Valentine decorating inspiration here today! As always, we really appreciate you stopping by an d checking things out.
Wine is a mocker,
Strong drink is a brawler,
And whoever is led astray by it is not wise.
Proverbs 20:1
Linking To: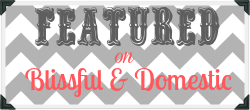 http://whipperberry.com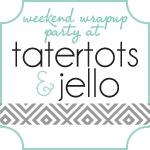 /