Time to share our "Risen" Easter mantel with you today. Up to this point you have seen our Risen flower jars and
Easter flower box
, but now it is time to share the rest of the mantel with you.
Milk glass pedestal bowl filled with lovely colored eggs speaks of Spring and Easter.
Some more painted mason jar fun here. Spray painted pink, we added a few eggs and twig cross to the jar and placed one on each side of the mantel.
We placed our Risen flower jars in the center of the mantel.
At the end of the mantel is our Easter flower box.
We made a large cross from yard branches the same way we made the smaller crosses.
Just have to use purple during Easter.
Are you believing in the Easter miracle? The death, burial and Resurrection
of Jesus Christ?
A few fresh flowers for our jars.
And we come to the end of the mantel viewing. Thank you so much for taking the time to visit us today!
Every way of a man is right in his own eyes,
But the

Lord

weighs the hearts.
Proverbs 21:2
Linking To: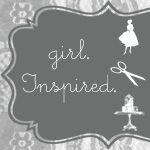 http://whipperberry.com/