We are loving the look or white milk glass pieces filled with sweet Spring flowers and eggs.
There is something so nice about the combination together that we decided we wanted to make a centerpiece as part of our Easter decorating.
Thankfully we have everything we need.
It was just a matter of arranging the pieces.
We mixed some more natural looking eggs with some pear/metallic
eggs for an interesting look.
Don't the colors of Spring just make you happy!
We added a few silk flowers to the vessels.
If you are looking for your won milk glass, be sure and check out your local thrift store(s).
That is where we found the pieces in our collection.
There is still plenty of time to get some Easter crafting done before the big gathering! We hope we have inspired you a bit!
Every word of God is pure;
He is a shield to those who put their trust in Him.
Proverbs 30:5
Linking To: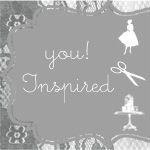 http://whipperberry.com/