Have you transitioned from Easter decor onto Spring decor yet? We thought we would start with a new Spring bunting.
In case you noticed, our chosen spot for such bunting is the spot we always hang a seasonal welcome wreath in. Spring does bring new changes doesn't it!
We have been holding onto a piece of material from the thrift store for awhile now that needed to be used. As the wheels started turning for new Spring decor ideas, this popped into our head.
We free hand cut the pennant shapes out after tracing them onto the fabric using a pencil. We shabbied up the edges of the material slightly by using the pencil eraser.
Once we had everything cut out, we used our old fried, the Martha Stewart Monogram Stencil Set and some black paint to spell out "Spring".
We used our Anna Griffin card making black and white vintage rose embellishments to decorate the bunting.
Since the fabric was fairly thin, we were able to use a hole punch to put holes in the bunting for stringing, and used some pieces of white ribbon to hold the bunting together.
We love all the beautiful bright colors, pastels and such for Spring decor, but went with a more neutral Spring color palette this season. Maybe we were needing the calm and peacefulness these colors offer.
What are your plans for a little Spring decorating? We would love to hear what they are!
Don't be wise in your own eyes.
Have respect for the

Lord

and avoid evil.
Proverbs 3:7
Linking To: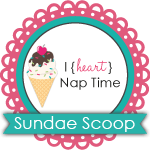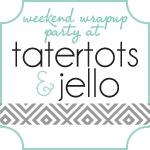 http://whipperberry.com/