Looking for a way to use Summer watermelon other than fruit salad? We love using watermelon and making healthy homemade Popsicle's from it.
It is so difficult if not impossible to find quality Popsicle's in the store not loaded with sugar and artificial ingredients. So we just make our own.
Knowing and controlling the ingredients in our food is so important these days to our family's health. And it is so easy and healthy to make your own homemade Popsicle's using either a mold or paper cups and Popsicle sticks.
In case you are interested in the health benefits of eating watermelon check these out...
Vitamin A: This important vitamin helps support eye health and is an antioxidant that can help the body fight off the damaging effects of free radicals.
Vitamin C: Eating watermelon can also help bolster your immune system due to its vitamin C content. Vitamin C can also help heal wounds, prevent cell damage and promote healthy teeth and gums.
Vitamin B6: Bite into watermelon to get some vitamin B. This vitamin is required for the synthesis of the neurotransmitters serotonin and norepinephrine, substances your body makes to help stabilize your mood.
Lycopene: While most people think of tomatoes as the best source of lycopene, watermelon has the highest concentration of this nutrient out of any fruit or vegetable. Studies have found that lycopene may help reduce the risk of cardiovascular disease and macular degeneration. Studies have also found that lycopene can help protect your skin from sun damage.
Potassium: If you don't feel like going bananas today, try some watermelon to get your potassium. Potassium helps muscle and nerve function and the body maintain the proper balance of electrolytes and acids. It also helps lower the risk of high blood pressure.
Amino Acids: Watermelon contains the amino acids citrulline and arginine. These amino acids help promote healthy arteries, blood flow and cardiovascular function.
Water: Watermelons are about 92 percent water. Eating watermelon can help your body stay hydrated and be a way to refresh yourself on a hot summer day.
This is how we made simple, healthy Summertime Watermelon Popsicle's.
We used about 1/2 of a mini, seedless watermelon which we washed and scrubbed before slicing and cutting off the rind.
Next we...
These are so refreshing and hit the spot on a hot Summer day!
As you continue enjoying the rest of your Summer, add some homemade watermelon Popsicle's to the activity list and reap all the health benefits of eating watermelon!
Do not merely listen to the word, and so deceive yourselves. Do what it says.
James 1:22
Linking To: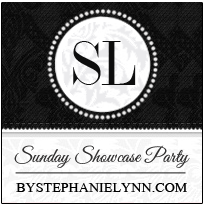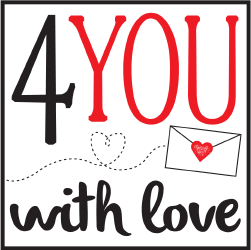 http://whipperberry.com
/