Is it really impossible to have the best of both worlds?
To have your cake and eat it too?
Humm, while you ponder that, we will let you know that we think you CAN have the best of both worlds, at least when it comes to "healthy" and "dessert" as we have found out here with our Triple Berry Cobbler.
Since embarking on the journey of good nutrition, we have come across many incredible clean food blogs that we simply adore. And the Delighted Momma happens to be one of them, from which we found and adapted our recipe from.
Berries are delicious and so good for you. This triple berry cobbler offers all the comfort food comforts!
Triple Berry Cobbler
Adapted from Delighted
Momma
Filling:
1 cup fresh or frozen organic pitted cherries cut in two
1 cup fresh or frozen organic black berries cut in two
1 cup fresh or frozen organic strawberries cut in two
4 tablespoons Xylitol or 2 tablespoons raw organic honey
4 tablespoons arrowroot
Topping:
1 1/2 cups almond flour
5 tablespoons melted organic coconut oil
2 teaspoons cinnamon
3 tablespoons coconut palm sugar
Directions:
Preheat oven 375 degrees. Grease individual pie pans or 8 x 8 baking dish with a little coconut oil.
Place all the berries in a bowl and sprinkle in the arrowroot and Xylitol or honey. Gently toss. In a separate bowl mix together the almond flour, coconut oil, cinnamon and coconut palm sugar. If mixture is too wet, add a little more almond flour and if too dry, add a little more coconut oil. Spoon the berry mixture in the pie pans or baking dish and than spoon on the topping. Sprinkle a little extra cinnamon on top. Bake for 30-35 minutes or until the top is lightly golden. remove from oven and let cool until warm enough to eat.
Love the color of the three berries tells. The smell. The taste! Yum!
So if you really wanted to kick this triple berry cobbler up a
notch, stick a can of organic, full fat coconut milk in the refrigerator over night and when ready to serve your cobbler, remove the can...open the botton and drain off the liquid and use for another recipe or smoothie, place the hardened milk in a stand mixer bowl, add a teaspoon of vanilla and 1-2 tablespoons Xylito and whip it up for a few minutes....and than...
Plop a big dollop
on top of the cobbler and serve it up.
This is a great little treat to end a nice healthy meal with.We hope you enjoy this recipe as much as we have!
In you, O LORD, I have taken refuge; let me never be put to shame; deliver me in your righteousness.
Psalm 31:1
Linking To: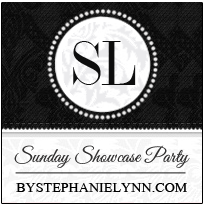 http://whipperberry.com
/
http://girlmeetsnourishment.com/gmnwordpress1/unprocessed-fridays-10/