Does this time of the year have you craving some carmel, like maybe a carmel apple?! You say you are trying to eat clean? Oh, no problem at all! We found a REALLY GOOD and REALLY CLEAN Honey Carmel Sauce recipe over at one of our very favorite clean foods blog, Urban Poser. Just one more thing...only three steps and so DELICIOUS!!!
3 Step Honey Caramel From Urban Poser
Paleo, Cane Sugar/Casein & Lactose Free
Ingredients:
1 can full fat coconut milk (about 1 1/2 cups),
1/2 cup mild flavored honey or maple syrup
optional pinch of sea salt
1 rounded tablespoon ghee
2 teaspoons vanilla extract
Directions:
1. In a small-medium heavy bottomed sauce pan, bring the coconut milk, honey and salt to boil over medium/high heat, being sure that they are combined well. When the mixture comes to a boil, reduce the heat to medium, set a timer and continue to boil undisturbed for about 40 minutes...35 if it's starting to burn.
2. Next add the ghee and vanilla, stirring them in till well incorporated. Continue cooking for another 5-15 minutes more or as long as it takes to get to get dark golden color like caramel (about 248 degrees on a candy thermometer). It will thicken more as it cools too.

Note: Stir often if not constantly toward the end as the caramel will burn some. Some burning is fine....even good for getting a nice dark caramel. Just be sure to quickly incorporate the burned caramel into the rest of the mixture. (Cooking times can vary quite a bit depending on how hot your burner runs and the type of pot you use. Making caramel without a thermometer means you have to go a little bit by feel.

REMEMBER: Your caramel can only be as dark and thick as you choose to make it. It's just a matter of cooking it long enough. Only you can see that perfect color. This recipe should produce a thick, dark spreadable caramel for putting on cookies, donuts, filling cakes and more.
3. Remove from heat, transfer to a bowl and let cool for 5 minutes, then stir vigorously and watch it continue to turn into smooth, thick creamy deliciousness. The stirring plays a big role in how creamy and smooth your caramel is. Don't worry if you did't get it quite there, you can always reheat and cook longer till it's just perfect
This caramel spreads/coats best while still slightly warm. You can also make it ahead of time and store in the fridge if you like. Just be sure to gently reheat in a double broiler until it reaches a spreadable/dip-able consistency before using.
Makes about 1/2 cup, and it's totally worth it!
We have eaten the honey carmel sauce straight out of the jar it
IS
that
GOOD
!
Of course dipping organic apples and gluten free, vegan marshmallows in the honey carmel sauce doesn't hurt either!
If you think this recipe looks pretty darn good, you better head on over to The Urban Poser and see what else she has to tempt you with!
He makes me lie down in green pastures, he leads me beside quiet waters, he restores my soul. He guides me in paths of righteousness for his name's sake.
Psalm 23: 2-3
Linking To: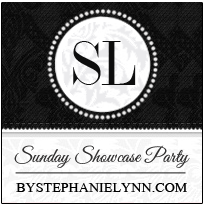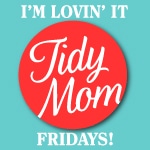 http://whipperberry.com/