It has be awhile since we made play dough around here.
What little ghost and witch, at this time of the year, would not enjoy playing with some black licorice with glitter play dough?!
Count us in! We have said it before and we will say it again, WE LOVE PLAY DOUGH!
Black Licorice Play Dough Recipe
Ingredients:
• 1 cup flour
• 1/2 cup salt
• 1 tablespoon vegetable oil
• 1 tablespoon cream of tarter
• 1 cup water
• food coloring (just add until you get the desired color)
• glitter (optional) whatever color you like
• scent 1-2 tablespoons Anise extract.
Directions:
• mix all of the ingredients (except glitter) together in a sauce pan.
• place on medium high heat on the stove
• stir frequently until the dough starts pulling away from the sides of the pan.
• remove from the stove.
• let dough cool enough to handle, then knead the dough. (add sparkles now)
• place it in an airtight container.
Should keep for up to one month.
The new moon, of no importance
lingers behind as the yellow sun glares
and is gone beyond the sea's edge;
earth smokes blue;
the new moon, in cool height above the blushes,
brings a fresh fragrance of heaven to our senses.
The cat went here and there
And the moon spun round like a top,
And the nearest kin of the moon,
The creeping cat, looked up.
Black Minnaloushe stared at the moon,
For, wander and wail as he would,
The pure cold light in the sky
Troubled his animal blood.
Minnaloushe runs in the grass
Lifting his delicate feet.
Do you dance, Minnaloushe, do you dance?
When two close kindred meet,
What better than call a dance?
Maybe the moon may learn,
Tired of that courtly fashion,
A new dance turn.
Minnaloushe creeps through the grass
From moonlit place to place,
The sacred moon overhead
Has taken a new phase.
Does Minnaloushe know that his pupils
Will pass from change to change,
And that from round to crescent,
From crescent to round they range?
Minnaloushe creeps through the grass
Alone, important and wise,
And lifts to the changing moon
His changing eyes.
by: W. B. Yeats (1865-1939)
I am almost afraid of the wind out there.
The dead leaves skip on the porches bare,
The windows clatter and whine.
I sit here in the quiet house. low-lit.
With the clock that ticks and the books that stand.
Wise and silent, on every hand.
I am almost afraid; though I know the night
Lets no ghosts walk in the warm lamplight.
Yet ghosts there are; and they blow, they blow,
Out in the wind and the scattering snow.-
When I open the windows and go to bed,
Will the ghosts come In and stand at my head?
Last night I dreamed they came back again.
I heard them talking; I saw them plain.
They hugged me and held me and loved me; spoke
Of happy doings and friendly folk.
They seemed to have journeyed a week away,
but now they were ready and glad to stay.

But, oh, if they came on the wind to-night
Could I bear their faces, their garments white
Blown in the dark around my lonely bed?
Oh, could I forgive them for being dead?
I am almost afraid of the wind. My shame!
That I would not be glad if my dear ones came!
A gentle breeze rustling the dry cornstalks.
A sound is heard, a goblin walks.
A harvest moon suffers a black cat's cry.
Oh' do the witches fly!
Bonfire catches a pumpkins gleem.
Rejoice, it's Halloween!
Just take a golden pumpkin
Of quite the largest size,
Cut all 'round the stem, just so,
Scrape out the inside below,
And cut two holes for eyes.
And now fix a nose beneath,
And such a great big mouth with teeth,
And you've a jack-o'-lantern!

Then fix a tallow candle,
Just big enough to light,
And when it flickers, see him blink,
And when it flares up, see him wink
And smile so broad and bright.
This is the jolliest sort of a fellow,
With cheery face so round and yellow,
This funny jack-o'-lantern.
Turn from evil and do good; seek peace and pursue it.
Psalm 34:14
Linking To: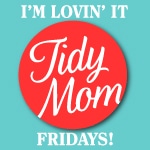 http://whipperberry.com/