Okay, so we have a Halloween drink wrap version for the adults and for the kids. These are really super to put together in the morning
when the kids are in school so that when they arrive home they are going to wonder if there is going to be a party tonight! And of course you will answer, " Yes, yes there is. Our family is going to have these fun drinks and some snacks and make our own little party"!
To make the children's Halloween drink wraps you will need: Halloween pattern paper. Tape. Ric Rac. Straws. Washi tape. Free Halloween printables from Somewhat Simple.
The righteous cry out, and the LORD hears them; he delivers them from all their troubles.
Psalm 34:17
Linking To: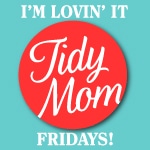 http://whipperberry.com/