We are in full Christmas decorating mode here!
How about you?! Today we are excited to share with you our
Christmas Chalkboard Sign.
So what is black and white and a little red? Come take a looky!
We used this canvas we painted with chalkboard paint for this Halloween craft. We stripped off the black boa we originally put on it and put on a white one this time.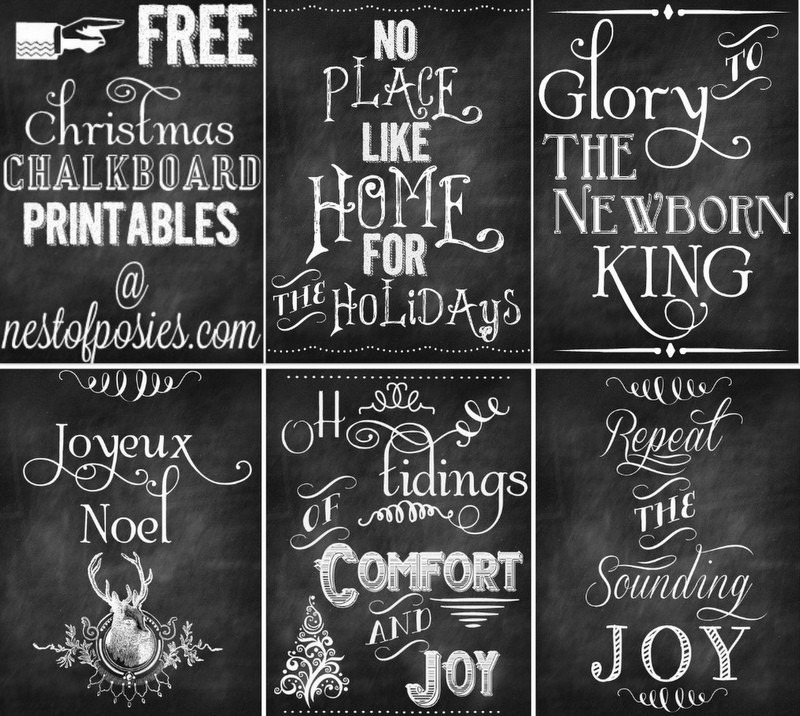 Are you familiar with the blog, Nest of Posies?
You can find some of the best, if not the best, free chalkboard printables their. Like the ones above we used to make our sign.
All we used for this little sign were, free chalkboard printables from Nest of Poises, craft store Christmas scrap book embellishments, white boa, red tinsel pom poms, ribbon and hot glue.
We are loving the red, white and black chalkboard colors together!
We took some Dollar Store candy cane decorations and touched them up a bit to our liking.
We bought Dollar Store bows, 2 for a dollar.We removed the holly that was on the candy canes and fastened the red bows on to the candy canes.
Are you incorporating any chalkboard designs into your Christmas decorating?
All this took place to fulfill what the Lord had said through the prophet: "The virgin will be with child and will give birth to a son, and they will call him Immanuel" — which means, "God with us."
Matthew 1:22-23
Linking To: